About iTMethods
Our mission is to provide the leading integrated DevOps SaaS Platform that enables our customers to compete by delivering better software faster, securely and with higher quality.
With the increasing speed of change in the DevOps software ecosystem, shortage of DevOps talent and a need to seamlessly operate all of your DevOps software tools, meet growing demands from the business, align to enterprise compliance and evolving data protection standards, iTMethods offers a better, revolutionary way for companies to accelerate their business innovation and Software Delivery.
That's how DevOps SaaS Platform was created, designed to integrate all your DevOps tools with a click of a button providing automation, scalability, focused expertise, and curated best practices across your software lifecycle.
iTMethods launched in 2005 and today multinational enterprise companies in banking and financial, software, tech and internet, media and broadcasting, retail and many more rely on iTMethods' products and expertise at providing the best in DevOps and Cloud automation, acceleration and management. Over the years we've won numerous awards, passed audit and certifications and gained the trust of our valued customers and partners worldwide.
Our Core Values
These values shape our business, our platform and our culture. As we evolve and grow, these three values remain steady.
Customer Obsessed
We always deliver high-value customer experiences.
We build to simplify – the use of the platform and how customers interact with us.
We leverage customer feedback to improve the overall experience and value.
No Shortcuts
We are building the company with the right people and for the long term.
We build and iterate so that we can automate, scale, and rely on our work.
We harvest new technologies so our platform incorporates the best ideas and delivers the highest customer value.
One Team
We surface opinions, debate and then commit to decisions as one team.
We are leaders, we always look for better ways to do things.
We engage each other, use data to assess and then iterate and innovate.
<! ========= Cool Timeline Free 2.0.6 =========>
45+ Tools and Counting! Also Expanded Admin-as-a-Service Subscriptions
Global Expansion Supporting Enterprise Customers in Europe
Launch of Transit Hub for Hybrid / Multi-Cloud Connectivity
Full Catalog of DevOps Tools Available for Enterprise SaaS Consumption
Launched DevOps SaaS Platform with key partnerships: Atlassian, GitHub, CloudBees Jenkins, Sonatype and more
Achieved coveted AWS Certified MSP Status and DevOps Competency
Launched elasity.io Managed Atlassian Platform
Strategic Partnerships with the Best in DevOps
Advanced Consulting | MSP Partner | DevOps Competency
See how we are helping one of our Banking clients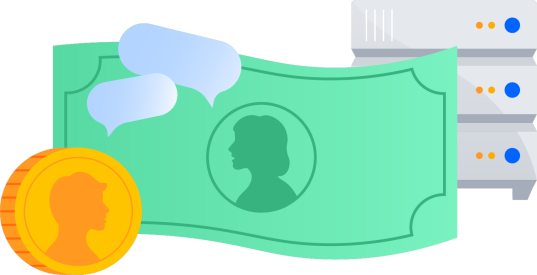 This Global Banking Institution was looking to enable their Enterprise DevOps strategy with an integrated platform delivered in a SaaS model and aligned to their enterprise compliance standards. The Bank considered both internal capabilities and options as...
Get Started Now
See for yourself how DevOps SaaS Platform will transform your business. Explore the plans, request a quote and our team will get back to you shortly.